I hate shopping for jeans. It is so hard to find a good fit that is flattering.
That is how hello! SkinnyJeans came about. They wanted a pair of blue jeans that were both slimming and flattering so they were determined to achieve that.
I was really excited to try these jeans out and when I received them I tried them on right away. I chose the "Barely Bootcut" style which has a little bigger leg opening and the fit was perfect for me. One of the first things I noticed was the stretch in the denim, this is due to the

high nylon/elastane content. This made the jeans very comfortable to wear throughout the day.

I also noticed how well made these jeans feel and that they didn't get baggy or droop by the end of the day. They maintain their shape very well. Also, they are made in the US which I love.
I would recommend these jeans especially if you have a hard time finding jeans that fit well. They are available in a wide range of sizes and styles. They have several stores in the US and Canada, use the store locator to see if there is one by you. You can also shop online.
GIVEAWAY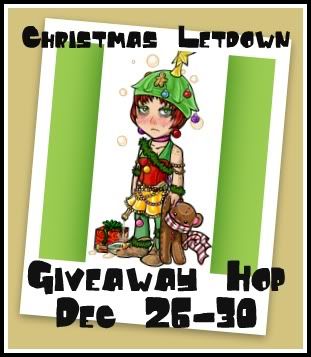 hello! SkinnyJeans has been generous enough to giveaway 1 pair of jeans of the winners choice during the Christmas Letdown Giveaway Hop coming on December 26. So be sure to come back and enter.
To get a head start on entries comment on this post letting me know why you would like to try out these jeans. You can also like hello! SkinnyJeans on Facebook and follow them on Twitter.